Are you confused about whether you should upgrade to the latest Apple iPhone 13 vs iPhone 14 series that is set to be announced in September? We look at the reasons you should consider when deciding between the two.
Apple's flagship iPhone 13 series models are fantastic. Whereas the iPhone 12 mini, iPhone 12, iPhone 12 Pro, and iPhone 12 Pro Max are still holding up nicely. Still, some of you might want to wait for Apple's 2022 iPhone, presumably called iPhone 14.
It's the time of year once again. The prices of iPhones have begun to drop. And there's a possibility that you'll find a lower price online or even at your local mobile phone retailer. If the retailer is desperate to sell you an iPhone, you should expect something more like the free case or discounted price on the AirPods. But, they can't fix the confusion of choosing between the old iPhone and the one yet to be released.
Things You Consider Before Changing Phones
If you're considering upgrading your phone, you have many options to sift through. The iPhone 13 series represents the top-of-the-line phones. Still, Apple's got plenty of other devices worthy of your attention. Including the iPhone SE 3, iPhone 12 series, iPhone 11, iPhone 11 Pro, iPhone 11 Pro Max, iPhone SE 2, iPhone XS, and the iPhone XS Max.
If you consult a professional about purchasing the iPhone 13 vs iPhone 14. You will likely receive one of two answers. Keep an eye out for a brand new iPhone 14 or it might be beneficial to upgrade since there are a variety of deals on offer on the current ones. Latest reports and rumors suggest Apple's upcoming iPhone 14 series will come with numerous improvements. That could enhance the experience of the iPhone 13, iPhone 13 Pro, and iPhone 13 Pro max. But, it is not likely that every upgrade or feature will alter the user experience on your smartphone.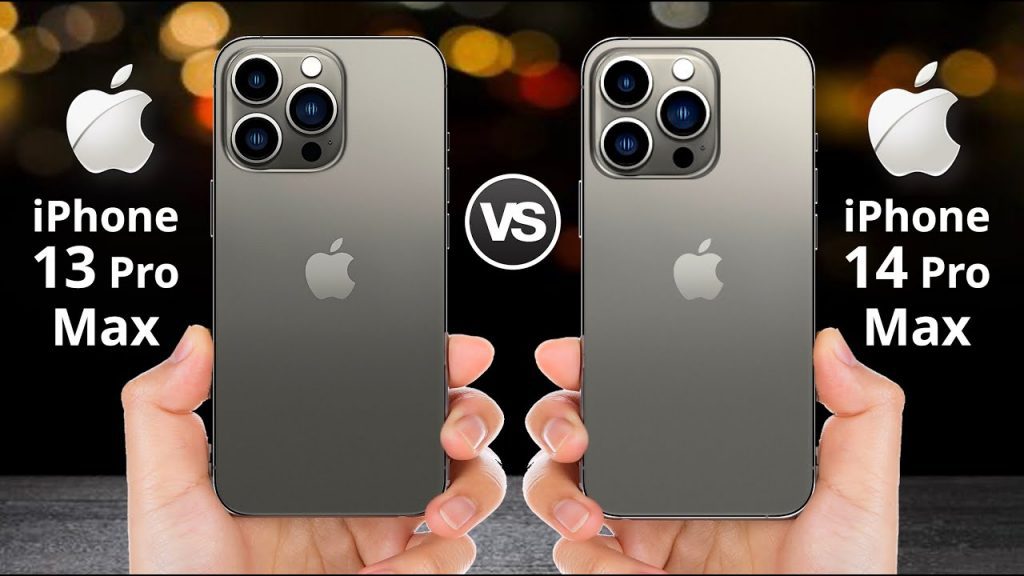 Each of the 4 iPhone 13 models is powered by the A15 Bionic chip, the fastest mobile processor we've tested. The four iPhones also have top-quality cameras, including the Pro models having the telephoto lens and a two-camera setup available in iPhone 13 and the iPhone 13 mini. Every model is also compatible with features like the Cinematic mode feature, which allows you to shift the focus of your video effortlessly.
The most welcomed feature of the iPhone 13 line-up was bigger batteries in all models. It's true that the iPhone 12 line-up, except for the iPhone 12 Pro Max, was disappointing in terms of battery longevity and battery life, so it's great to have Apple change its mind with the follow-up release.
Reasons You Should Upgrade to iPhone 13 Lineup Right Now:
Do you want to buy an iPhone 13 now or wait for the iPhone 14? Here are some reasons to purchase an iPhone today or hold off until an upcoming iPhone
1) Notch Won't Be Going Away:
The standard iPhone 14 models will have the notch. It could be the 6.1-inch iPhone 14 and the 6.7-inch iPhone 14 Max. Additionally, iPhone 14 Pro and iPhone 14 Pro Max models may feature a hole-and-pill-like display. This is likely a significant design modification to distinguish between the Pro model and the non-Pro. If this is what Apple plans for its non-Pro models this year, There's no reason to choose an iPhone 14 over the iPhone 13 Pro Max. In the end, both iPhone 14 and iPhone 13 would appear identical
2) The Cameras on The iPhone 13 Are Fantastic:
Sure, the iPhone 14 Pro models are believed to have a wide-angle camera of 48MP, which will allow the phones to capture more precise images. The standard iPhone 14 will supposedly have the same 12MP sensor found with iPhone 13 models. Expect slight camera enhancements in the iPhone 14 series over the current iPhone 13 Pro max, but the results will not be dramatic for the decision between iPhone 13 vs iPhone 14. Apple is indeed going to market its iPhone 14's camera as superior, but that does not make the camera of the iPhone 13 Pro Max any less impressive.
3) The A15 is Quick Enough:
It's true that the A15 chipset is extremely fast and agile and is expected to be awe-inspiringly fast after the release of the iPhone 14 models. With just those iPhone 14 Pro models reportedly having the A16 chip, we don't have a reason to delay the release of the standard iPhone 14 and iPhone 14 Max that will include the A15 chip on the iPhone 13.
4) Price Reduction:
If your phone is damaged or is suddenly no longer functioning, and you want to upgrade to a more expensive device, purchasing an iPhone 13 Pro Max outright is easy. If you can hang on for a few months, then either keep your eyes open for an iPhone 14 to arrive in stores or wait for Apple to lower the cost of the iPhone 13 even more. This will help you save money on upgrading. Remember that timing is crucial when purchasing an iPhone. Certain times in the calendar are more favorable than other months. Regarding the most favorable time of the year, September, October, and November are the safest bets.
The iPhone 13 series arrived last September with four models available. The iPhone 13 Pro max is the public favorite and the most powerful iPhone we currently have. It was also the most expensive one. The iPhone 13 Pro offers many of the same features with a smaller screen for less than $1000.
iPhone 13, with its $799 price tag, will be a hit with most customers because of its mix of features and price. iPhone 13 mini is the lowest priced in the current iPhone line-up. However, because of its 5.4-inch screen, its appeal is limited to people who like small phones.
There Are Many Reasons To Skip The iPhone 13 Line-up And Wait For The iPhone 14 Series Instead:
The iPhone 13 might have been released about six months back. However, the new iPhone smell is still present. Nevertheless, the iPhone 14 is already in development, with some of the alleged details about what's in the works trickling out. We'll see more leaks as we inch nearer to an iPhone 14's release date.
We don't think Apple will abandon its traditional strategy of releasing major iPhone updates in the fall. We're six months off from getting our eyes upon an iPhone 14 as of writing this. But if you're willing to be patient.
1) Pill-Shaped Punch-Hole Display:
All four iPhone 14 models are widely anticipated to keep the same design and style as those of the iPhone 13 Pro Max. This implies flat edges as well as square corners for the four models. The most notable change in this year's model is a new pill-shaped hole that will replace the notch we've seen on iPhones since the release of the iPhone X in 2017.
Apple reduced the size of its notch to 20 percent in the iPhone 13, but that's not enough for those who want as clear and uncluttered an image as they can. They might get what they want on an iPhone 14, rumored to be dropping the notch from at least some of its models.
The notch's end will necessitate Apple to find a method to accommodate the facial ID cameras. According to some rumors, that appears to mean two punch holes, one to house the camera and one for the required sensors. It is believed to be the shape of a pill.
There's no guarantee that all the four iPhone 14 models will have an updated hole-and-pill display. Only iPhone 14 Pro models are likely going to ditch the notch in the new design. Most likely, those with the iPhone 14 and iPhone 14 Max will keep the notch. The company's flagship iPhone models. If you're hoping to purchase the Pro-choice, then it could be a good idea to hold off.
Though any iPhone 13 vs iPhone 14 comparison will have some changes over the past year, the most significant improvements will likely be noticed if you've held onto the older iPhone and decided to upgrade to a brand new model.
2) Always-On Display For Pro Models:
This has long been in the pipeline for Apple's phones, and rumors suggest that iPhone 14 will support this feature. An always-on display essentially means that a portion of the display is lit up, letting users glance at essential things like the time and weather, even when the phone is asleep. 
As a result of the new lock screen layout introduced in iOS 16, users can see their essential information at a glance without touching their screen or pressing the lock button in the event this rumor comes out.
A display that is always on is a feature that will be familiar to users with phones made by Samsung, Xiaomi, and OnePlus. Apple Watch also has an always-on display option (starting with the Apple Watch Series 5 and afterward).
3) Improved Cameras:
The iPhone 14 range will have Apple's most significant increase in camera resolution in years, according to Ming-Chi Kuo, an analyst and insider. It is expected that the iPhone 14 Pro will likely have premium camera features, including a 48MP sensor for the wide-angle camera. This will mean better-quality images using the camera's primary lens. Apple has used an image sensor of 12MP as of the iPhone 6s. The biggest improvement is being offered to the front-facing camera, which is set to include autofocus for the first time.
4) iPhone 14 Max:
Apple may decide to remove the mini version and substitute it for the brand-new 6.7-inch iPhone 14 Max. The iPhone 14 Max model will provide consumers with a lower-cost version of the iPhone 14 Pro Max and help Apple cater to the needs of users from China and India. This way, they don't need to pay the more expensive cost for the Pro model to enjoy the bigger screen.
5) A More Powerful Processor: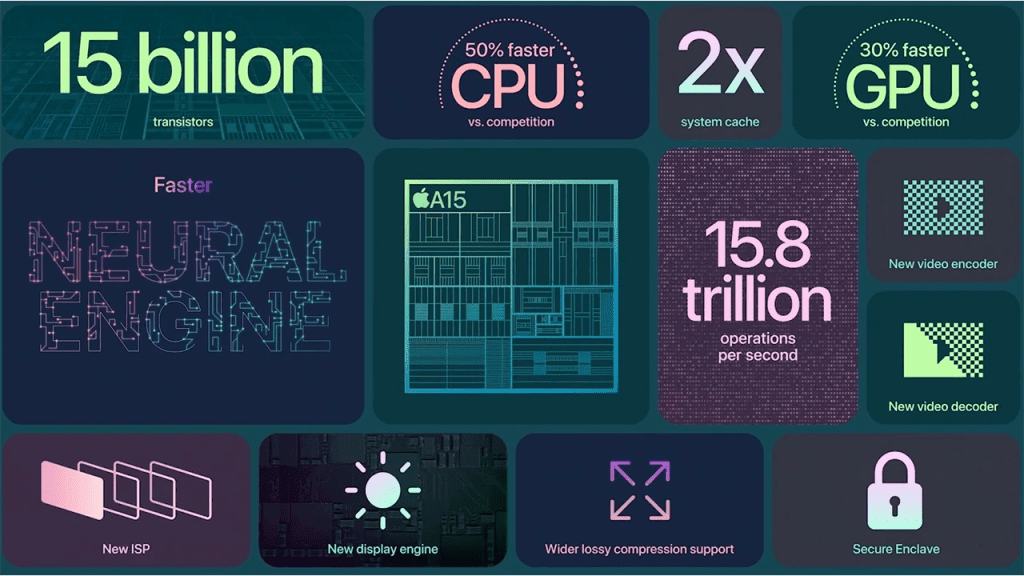 This is an excellent opportunity as every new iPhone generation usually introduces the latest system-on-chip. We'd anticipate the iPhone 14 to be no more than the previous model. Which could mean that the iPhone 14 line-up will be running A16 Bionic silicon, replacing the A15 that powers this year's models. You'd think the chip would be more efficient and faster, particularly when Apple's chip maker shifts to a 4 nanometers process that packs more transistors into A16 than the 5nm A15 in iPhone 13 Pro max.
That said, generation-to-generation performance improvements tend not to be visible to the naked eye. An increase in processor speed alone won't suffice to delay the upgrade process, regardless of whether you've held onto the current iPhone for a long time.
There's a twist this year: certain rumors suggest that only iPhone 14 Pro models are getting an A16 Bionic. The regular iPhone 14 could instead receive the A15 Bionic, which is used in those iPhone 13 Pro models, meaning that Apple's lower-end iPhones will come with greater RAM than before.
6) Faster Refresh Rates For All:
Regarding features limited to the Pro models, that's precisely what Apple did when it came time to introduce adaptive refresh rates to the iPhone's screen. The iPhone 13 Pro and iPhone 13 Pro Max were scaled up to 120Hz to allow for smoother scrolling and more immersive games. The iPhone 13 and iPhone 13 mini can only run at 60Hz.
We're hoping that things will change with iPhone 14, with the lower-end models receiving fast-refreshing screens of their own. The rumored outlook isn't perfect, as some reports suggest Apple might give an iPhone 14 or iPhone 14 Max with 90Hz displays. Whatever transpires, 120Hz speed is likely only available for Pro models since Apple intends to distinguish its iPhone 14 Pro from the lower-priced models it has in its line-up.
7) Return Of The Touch ID:
Apple removed fingerprint sensors from the iPhone with the introduction of Face ID and the notch added to the iPhone X. However, iPhone users would like Touch ID to return if it's not for any other reason, aside from the fact that Apple's face-scanning technology isn't working when you wear masks. We're all wearing masks today, even indoors. However, it changed with iOS 15.4, which introduced the ability to use Face ID with masks.
There's no certainty that Touch ID will return in the iPhone 14 or what form it'll take. It could be an under-display sensor, or Apple could incorporate this feature into its power button, similar to how it functions on the iPad Air and iPad mini. Because this feature's status remains in the air, you may not want to consider Touch ID among your reasons to wait for an iPhone 14.
Conclusion:
There is no one right answer. But, we hope these rumors and details can help you choose from iPhone 13 vs iPhone 14. like, if the iPhone 13 Pro Max is right for you, or if you are willing to wait for features that match your needs. It all depends on your needs and what Apple will provide, now or in the future.