The next Samsung flagship series, the Samsung Galaxy S23 is expected to arrive on February 8, 2023 with a whole set of new features, including a brand-new design, upgraded processors, new camera systems, and probably some fresh new colors. The Galaxy S22 gets a lot right. But what we want is longer battery life, more practical camera features and faster charging on the Galaxy S23.
Although the Samsung Galaxy Z Flip 4 and Galaxy Z Fold 4 make for some of the best Android phones you can buy so far from Samsung. But, plenty of users still prefer to stick with a classic smartphone design. For anyone who would rather stay away from the cutting edge, the Samsung Galaxy S23 is likely the phone for you.
As we wait for official confirmation and more details on the Galaxy S23, here's a quick roundup of everything we know so far.
Samsung Galaxy S23 Design: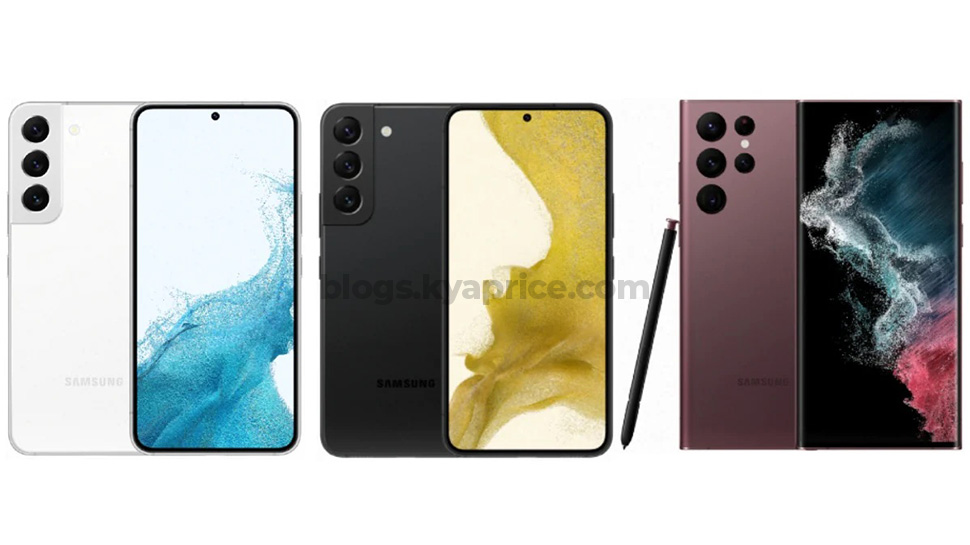 In terms of design, the Galaxy S23 lineup may adopt the Galaxy S22's look, with the Samsung Galaxy S23 Ultra in particular looking very similar to its predecessor. A tip from leaker Ice Universe has the smartphone set to measure 6.43 x 3.07 x 0.35 inches, which is a minor increase over the 6.42 x 3.06 x 0.35 inches of the Galaxy S22 Ultra. That's all in spite of a new camera tipped, which has been theorized as one way we could end up with a larger camera module. There will be slight changes in the series design also, with the Ultra taking a boxier shape, while the regular S23 and the Plus sibling will drop the camera island plateau on the back, and adopt the individual protruding lenses from the Ultra.
Since this original rumor, Ice Universe has taken a closer look and thinks that the reason the phone is getting thicker is that Samsung could be increasing the bezel thickness of the Galaxy S23. We still don't know why the bezel thickness would possibly increase — could be a move to increase durability — so that is something we will want to keep an eye on as the phone gets closer to launch.
It sounds like the S23 will come in the usual colors you'd expect, with one notable exception. In addition to black, green, and light pink, Samsung is planning on a beige model replacing the classic white hue. It's an odd selection for a smartphone. But, regardless of colors, it's clear that anyone hoping for a total redesign in 2023 is out of luck. Apart from the boxier design when looked at from the sides, the Galaxy S23 Ultra is not expected to sport any other exterior alterations. Even the rumoured 200MP main sensor, up from 108MP, won't change the raindrop camera set design on the back, for instance.
We still don't know why the bezel thickness would possibly increase, could be a move to increase durability. So that is something we will want to keep an eye on as the phone gets closer to launch. This is to be expected, as most smartphone manufacturers tend to make incremental changes with each year's design. although Ice Universe has commented that there could be some differences between these renders and the final product, including more prominent metal rings around the cameras. But that's likely to be the case for all the phones Samsung releases in early 2023
Samsung Galaxy S23 Display:
We've already mentioned that according to leaks the three S23 phones are basically the same sizes as their predecessors. With that in mind, it should be no shock that the screens are apparently the same size too: 6.1in for the S23, 6.6in for the Plus, and 6.8in for the Ultra.
According to the leak, the Galaxy S23 will feature a 6.1-inch 1080×2340 display, the Galaxy S23 Plus has a 6.6-inch 1080×2340 display, and the S23 Ultra will have a 6.8-inch 1440×3088 screen.
As mentioned earlier, the resolutions are apparently the same too: 2340×1080 for the S23 and S23+. On the other hand, a more detailed 3088×1440 panel in the S23 Ultra. With a better HDR, a higher peak brightness and improved color accuracy, but that it will once again be 6.8 inches.
A quad-curved S23 Ultra display doesn't make a whole lot of sense on a phone with an S Pen stylus integration, though, as you need as much flat canvas to doodle on as possible, yet this might be what Samsung is going with, judging from the leaked Galaxy S23 series screen protectors.
There are also rumors that the base S23 model should use an AMOLED panel with a 120Hz refresh rate and the same can se said for the S23+ model. The Galaxy S23 Ultra, however, will most likely have the new 12th-gen OLED display generation, like the one that boosted the peak brightness of the Galaxy Z Fold 4 significantly compared to the Z Fold 3, or the one with record peak brightness of 2000 nits on the iPhone 14 Pro Max.
Samsung Galaxy S23 Cameras:
Cameras are another major selling point on Galaxy phones and we're already hearing plenty about the cameras. Including that the Samsung Galaxy S23 Ultra might have a 200MP camera which would be a notable increase over the 108MP camera on the Galaxy S22 Ultra.. There's a fair chance this is true, as the claim comes from a leaker with a good track record, and Samsung has already unveiled a 200MP camera.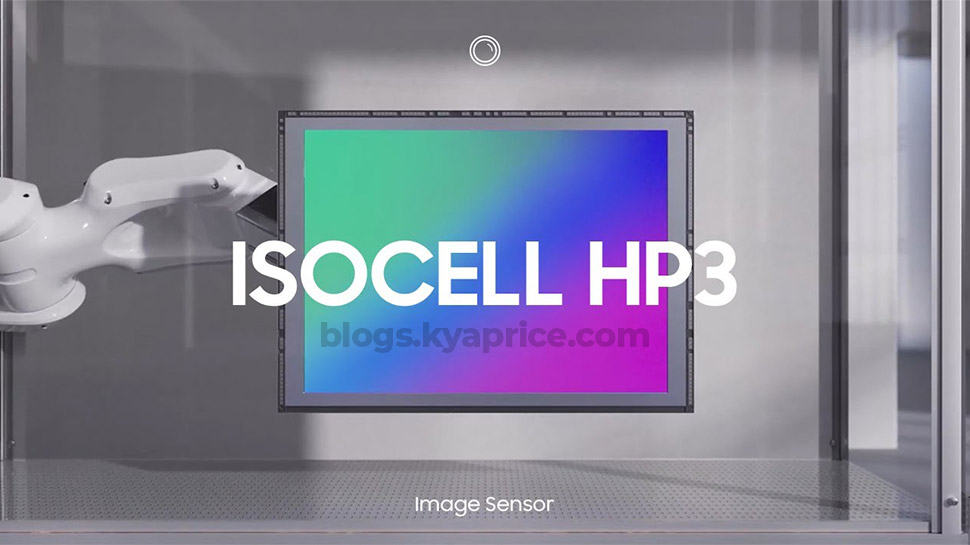 Samsung has already launched three 200Mp sensors, the HP1, HP3, and HPX, but none have yet appeared in any of the company's devices – though they have now been seen in the Motorola Edge 30 Ultra, Xiaomi 12T Pro, and few others. This camera rumor has been gaining a lot of momentum in the recent past, however, another leak says it may not be the second-generation ISOCELL HP3 sensor Samsung goes for after all, but the older ISOCELL HP1. While Some leaks suggests that Samsung might use an as of now unreleased ISOCELL HP2 sensor.
The 200MP sensors promise impressive low-light performance thanks to clever pixel-binning computational trickery called ChameleonCell technology.  Ice Universe has tweeted that it is "100% confirmed" that the phone will get a 200MP camera with 0.6μm sized pixels, along with a larger aperture of f/1.7 for capturing more light. This indicates an almost insignificant increase in camera sensor size from the S22 Ultra but it is apparently slightly bigger than the 48MP camera sensor that the iPhone 14 Pro sports.
There are multiple conflicting reports regarding the S23's other lenses, however. According to GalaxyClub, the S23 is going to have an upgraded 12MP front-facing camera, but leaker Yogesh Brar says that the selfie lens will only be 10MP. GalaxyClub and Brar agree that the smartphone will also feature the same 10MP telephoto rear lens that was on the S22. Brar and Ice Universe say that the third lens on the rear will be a 12MP ultrawide shooter. One Thing for sure so far is that, the S23 Ultra will have vast improvements to its night camera and video. Hopefully, Samsung is able to make some major improvements to the smartphone since the S22 Ultra's cameras struggled to produce high-quality images at night.
We know that not much was changed between the Galaxy S21 and Galaxy S22 when it came to camera features and shooting modes. But, we'd love to see Samsung take notes from Google Pixel 7 series, which regularly adds nifty camera tricks that feel practical rather than gimmicky. For example, Google introduced a new feature on the Pixel 7 and 7 Pro called Photo Unblur. As the name implies, Face Unblur freezes moving subjects that may otherwise look blurry. Features like these show that Google is not just thinking about camera quality, but also ways to eliminate everyday annoyances with mobile photography.
While the Galaxy S23 likely won't launch for another two to three months, and is already making enhancements to the cameras on its current Galaxy phones. So we can assume that Samsung can still put a lot of good things in these few months for making the new S23 camera functionality better to complete with google's camera machine learning. However, with all of the conflicting chatter regarding the Galaxy S23's cameras, it's a little tricky to keep the rumors straight. Until we hear directly from Samsung.
Galaxy S23 Specifications: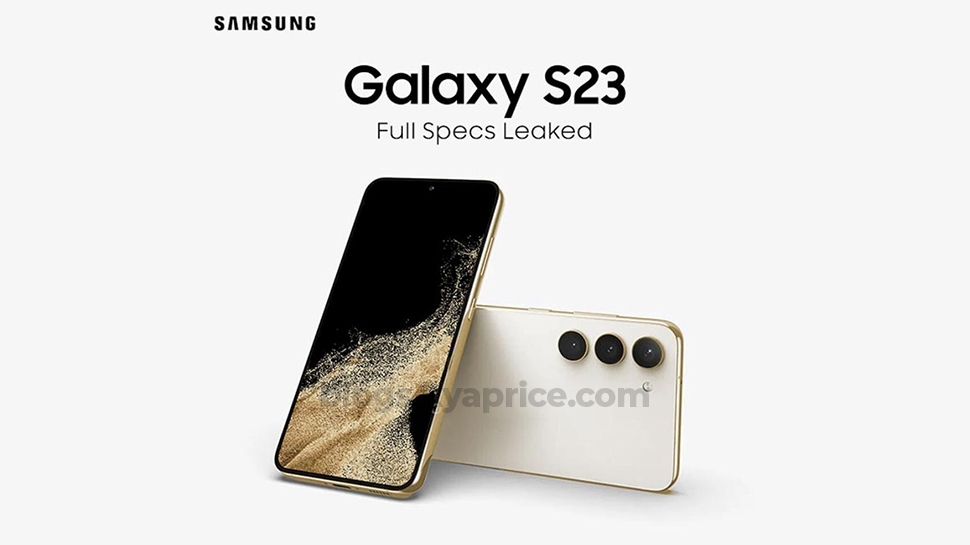 A report has made the odd claim that Samsung might use a MediaTek chipset in the Samsung Galaxy S23 range, at least in some parts of the world. This would be a big and odd change, as in previous models the company had always used Snapdragon or Exynos chips, usually using both, with different regions getting different makes.
However, Samsung usually fits its Galaxy-class devices with the latest processors, which in this case is likely to be the Snapdragon 8 Gen 2, expected to launch this month. Furthermore, The chip has already been spotted in leaked Geekbench results in a Galaxy S23, S23+, and S23 Ultra, all with 8GB RAM. This confirms The other leak, which was which suggested that Samsung will use Qualcomm Snapdragon chipsets everywhere, rather than some regions using Exynos. And this is how it has been for the past few years.
Traditionally Samsung has used Qualcomm chips in the US and some other territories, while Europe and India gets the Samsung's own Exynos processors. But I guess this is going to change this year though, with Qualcomm itself announcing that it's struck a deal with the Korean giant, that it will supply Samsung with Snapdragon chips till 2030.
Yogesh Brar – a leaker with a reasonable track record – has also pointed to the Snapdragon 8 Gen 2 being used in the standard Galaxy S23, along again with 8GB of RAM, and a choice of either 128GB or 256GB of storage. During an earnings call Qualcomm president and CEO Cristiano Amon announced that "Snapdragon will power their Galaxy product line, their Galaxy flagship products."
It looked like Samsung would halt production of its own Exynos chips so that it could focus on a new Galaxy-only chipset ready for 2025 to compete with apple silicon and google tensor chip. Qualcomm also seemingly confirmed that it would exclusively provide Snapdragon silicon to the Galaxy S23 lineup over the summer, but it still appears that Samsung's working on a new Exynos chip.
You can't understand why Samsung might want to look at ways to improve the Exynos chipset after including it in some past Galaxy S models. Its because Samsung flagships powered by the Exynos system-on-chip lag behind the Snapdragon-powered models and now Samsung finally want to work on this to have their own Exynos dedicated devices in the future just like Apple and Google.
Battery and Charging: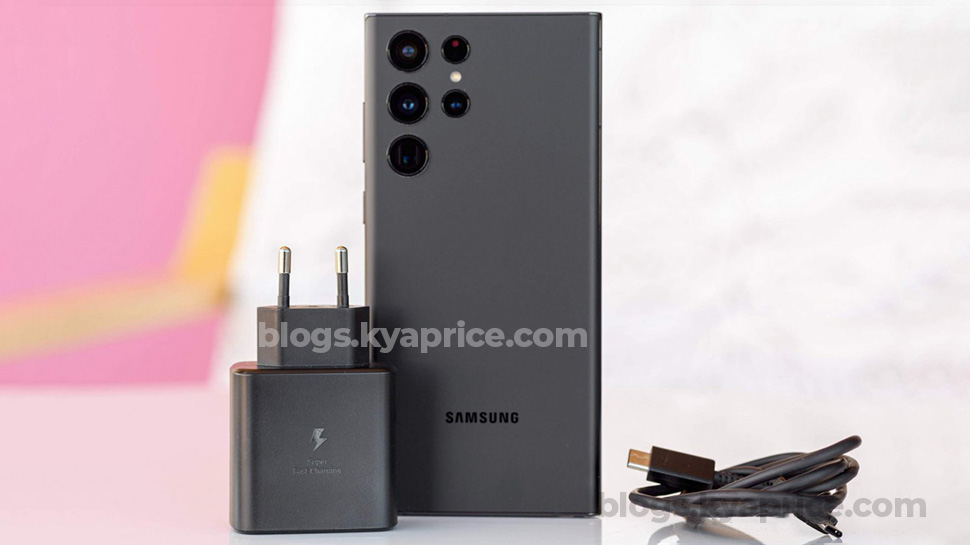 The Samsung Galaxy S22 is lumbered with just a 3,700mAh battery, which even given its relatively compact 6.1-inch screen isn't particularly large. The Galaxy S22 Plus and S22 Ultra fare better at 4,500mAh and 5,000mAh respectively, but even those sizes are unremarkable.
So, for the Samsung Galaxy S23 range we want to see every model have a bigger battery, but especially the standard handset. And after a Twitter post from @TheGalox claiming that Samsung could be developing a new stacked battery design that would increase density without making them bigger. We'd gotten our hopes up. The post says that the S23 Ultra is expected to have a battery capacity of 5500mah or more, with the S23+ receiving a 5000mAh cell and the standard S23 sporting a 4500mAh one.
The Galaxy S22 lineup supports fast charging of up to 25 watts for the Galaxy S22 and 45 watts for the Galaxy S22 Plus and Ultra. With the Galaxy S23, we'd like to see a more noticeable improvement in charging speeds, for example: 65W or 80W fast charging.
If rumors turn out to be accurate, the base Galaxy S23 model might have the same 25-watt charging speed and only 15W wireless as the Galaxy S22. That's according to Ice Universe, a Twitter account with a history of publishing details about unreleased Samsung products.
Samsung Galaxy S23 Release Date and Price: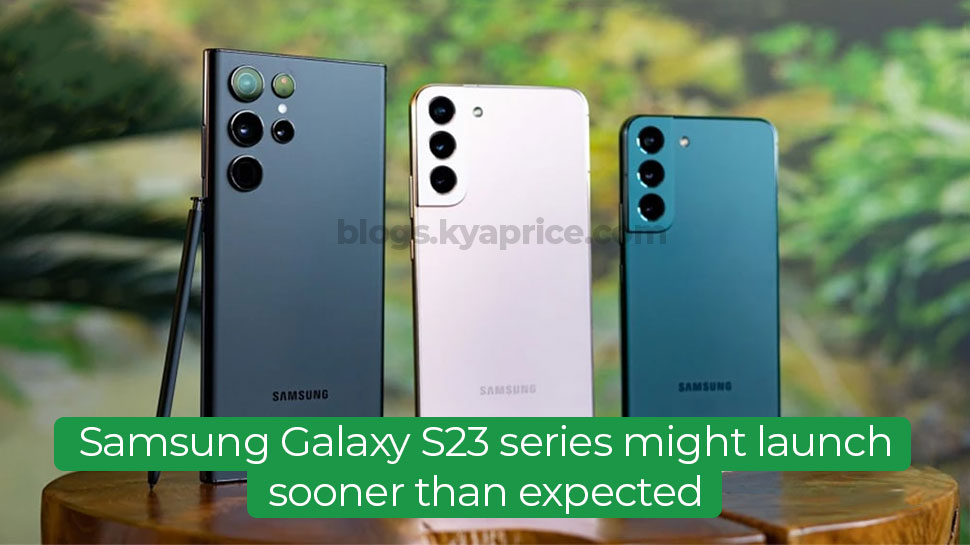 The Samsung Galaxy S23 will probably be announced in February 2023. Not only are the leaks all pointing in that direction, but with the exception of the Samsung Galaxy S21 (which was announced in January 2021), new models in the range have consistently been unveiled in February for years now.
Samsung Galaxy S22 – Feb 2022
Samsung Galaxy S21 – Jan 2021
Samsung Galaxy S20 – Feb 2020
A January or February launch seems likely then. An industry source supposedly familiar with Samsung said that Samsung is planning a launch event in the first week of February, so for now that looks to be the likely window.
As for the Price range, with no official word from Samsung so far, we'll need to look at the past few generations like Samsung Galaxy S22, S21 and S20 to get an idea of the pricing that may accompany the Samsung Galaxy S23 release.
The Samsung Galaxy S22, which starts at $799 / £769 / AU$1,249. That's the same launch price as we saw for the Galaxy S21 as well, so Samsung might opt for this three years in a row, though the price could also rise slightly.
The Price Structure of the past series is as follows:
The regular models, starting with the most recent S22:
Samsung Galaxy S22 – $799/£769
Samsung Galaxy S21 – $799/£769
Samsung Galaxy S20 – $999/£899
Then there are the Plus Models:
Samsung Galaxy S22 Plus – $999/£949
Samsung Galaxy S21 Plus – $999/£949
Samsung Galaxy S20 Plus – $1,199/£999
And finally, the Ultra Models:
Samsung Galaxy S22 Ultra – $1,199/£1,149
Samsung Galaxy S21 Ultra – $1,299/£1,149
Samsung Galaxy S20 Ultra – $1,399/£1,199
We don't think there will be much change in prices with the Galaxy S23 range, though worldwide inflation is likely to push prices up at least a little.