Here's the latest what we know and what we want from the iPad 2022, Apple's next standard tablet
The iPad 2022 will likely be the next installment of the well-loved Apple tablet. And looking at the rumors, we're much more excited about this model than we have been in previous years. We're expecting the new iPad (2022) to be the most significant redesign & upgrade Apple has given its entry-level tablet line in quite some time.
This range of iPads is designed for people who don't need loads of processing power, huge screens, or fancy features. But just need an easy-to-use, low-cost slate that'll serve them well. The iPad 10.2 (2021) did just this last year, but we usually see this slate line refreshed each year.
Sources have claimed that the 2022 iPad model could be the one that brings Apple's basic tablet some sorely-needed improvements. With a full-screen design and a USB-C connector both leading the rumor parade. If these claims turn out to be true, we will be thrilled.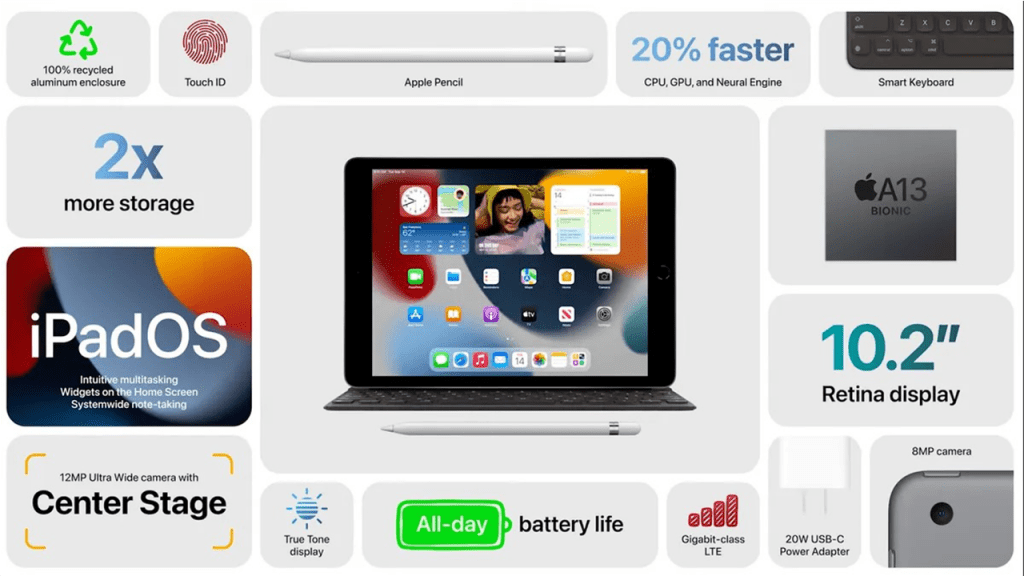 There's only a little news about Apple's next entry-level slate. But we have heard a few things, and we can predict some others. And you'll find those below, covering the possible release date, price, and some of the specs and features.
We've also included a wish list of what we want to see from the new iPad 2022 to make it the best budget iPad possible.
New iPad 2022 Release Date:
The only major iPad 10th gen release date rumor was from known leaker @dylandkt earlier this year. Though the tweet has been subsequently removed. @dylandkt pointed to 'late 2022' as the iPad 2022 release date. But this isn't very specific.
Previous iPad launch dates are as follows. With the actual release date / pre-order shipping date being within two weeks of the launch date in each case:
● iPad 10.2 (2021) launch date: September 14th, 2021
● iPad 10.2 (2020) launch date: September 15th, 2020
● iPad 10.2 (2019) launch date: September 12th, 2019
As the iPad 10.2 (2021) was unveiled on September 14. The iPad 10.2 (2020) was announced on September 15 of its launch year. And the iPad 10.2 (2019) on September 12. You're probably noticing a pattern here.
They were all announced on a Tuesday around the middle of September for the last two years. So if we had to get more specific, we'd guess the new iPad 2022 will be announced on Tuesday, September 13, 2022.
We know that the Apple iPhone 14 event is happening sometime in September, and Apple tends to announce the base model iPads alongside their new iPhones.
The time between announcement and availability is more variable. Still, it's unlikely to be more than a couple of weeks, so we'd think the new iPad 2022 would hit stores before the end of September 2022 and possibly even within a few days of its announcement.
New iPad 2022 Prices:
Let's hope that with the upgraded components, the rumors of which we'll discuss in a moment, there isn't a price increase. As for the price, the iPad 10.2 (2021) starts at $329 / £319 / AU$499, and the iPad 10.2 (2020) has a similar starting price which makes it very accessible for typical buyers, and Apple would be wise to keep it that low.
New iPad 2022Design:
The design for the iPad 2022 might be quite different from its predecessors, and Apple could be giving the tablet a long-overdue overhaul.
One source suggests that Apple could change the Lightning port we've seen on the previous iPads to USB C, which is far more versatile. If this happens, it's unlikely we'll have super-fast Thunderbolt 4 compatibility like the iPad Pro, but USB-C would make connecting displays or accessories much simpler. It will also aid in helping Apple adhere to the recent passing of an EU law that will make USB-C connectivity on mobile devices mandatory by 2024.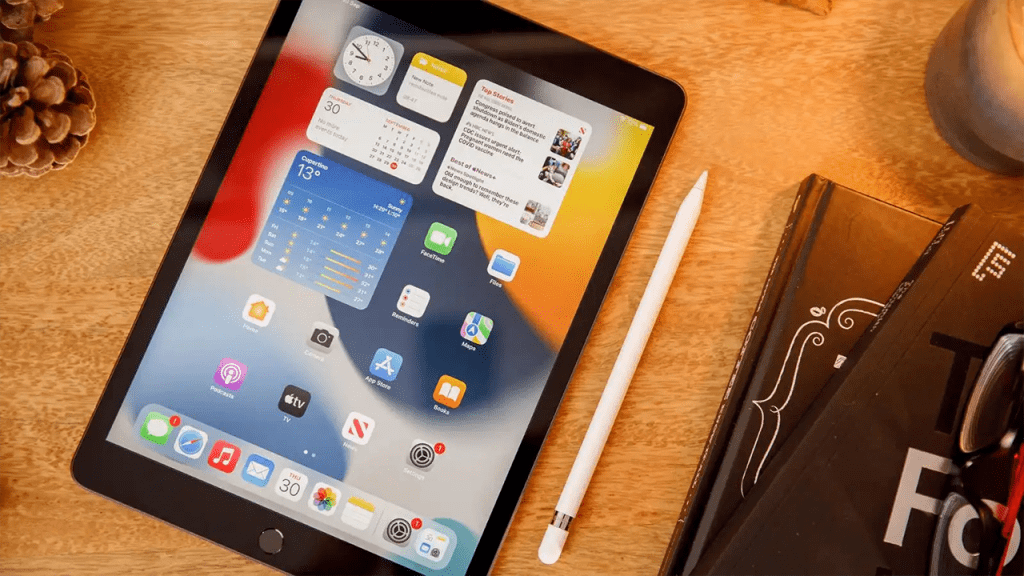 One thing that leakers aren't able to decide at this point is whether there will be a home button or not on the next iPad. There is no other iPad currently offered by Apple that includes a home button, and we shouldn't be surprised to find out that Apple is looking to make all of its iPads appear as part of a proper family again. If there isn't any home button available on iPad 2022, it likely means a switch to the Touch ID power button instead, which we currently have on the most recent iPad Air and iPad mini models.
New iPad 2022 Specifications:
The sources talking about the iPad 2022 have stated that it will be running an A14 Bionic chip found in iPhone 12. iPhone 12. This means there would be some performance gaps between this model and the iPad mini, which has an A15 chip similar to the iPhone 13 series. The gap will be more significant when you compare an A14 iPad against an iPad Air and iPad Pro, both of which run Apple M1 chips with additional capabilities and performance.
The A14 chip would still mean 30% more power than the iPad 2021, which can help run the latest applications. In addition, the A14 chip is compatible with 5G and will allow the cell-connected iPad model to reach higher data speeds than the existing LTE model.
If it launches this year, we will see the iPad 2022 running iPadOS 16, the newly launched software for iPads that has been in Beta. Not all of the features in iPadOS 16 may be available as specific features, like Stage Manager, are exclusive to the M1 chip on both the iPad Air and iPad Pro.
iPad 2022's Display:
Along with the changes mentioned earlier and the redesigns mentioned above, the iPad 2022's screen may become larger, going from the 10.2-inch currently available model to 10.5 inches one. It would mean that the most popular iPad cases available today won't be suitable for the new tablet.
If the iPad's screen becomes bigger, that will probably not mean upgrades to other display features like higher brightness, a more excellent Pro-grade color gamut, or a miniature LED panel such as the iPad Air (2022) as the iPad Pro offer. After all, Apple may want to keep some features for its higher-end models.
Outlook:
The iPad 2021 is an excellent tablet. But it needs to be updated to become a competitor to the cheaper Android tablets. The anticipated upgrades include a higher-end processor with a larger screen and a more modern port. This is precisely what Apple will require to build an iPad that appeals to more selective buyers.
We're concerned about the possibility of a price increase, though. Since many of Apple's less expensive items are increasing in price. It would be nice to be able to see the iPad 2022 break the trend. As fall draws near, we're eager to hear more information about this new iPad base.
What we want to see:
1. Face ID
The absence of Face ID in the latest iPad 10.2 (2021) isn't surprising. Given that Apple has been putting this feature in reserve only for the iPad Pro range. However, in the iPhone department, it's now an everyday standard feature & has been for a long time. That's why we'd love to see Apple introduce it on all the upcoming iPads.
We're not expecting the brand-new iPad 2022 to feature Face ID. As it's likely to be the last in line as iPad Air & iPad mini will likely receive it first. However, it would also be great to see it in the regular iPad 2022. The technology has been in use for so long that it doesn't seem to be an expensive feature any longer. Therefore, Apple must stop holding it behind.
2. 128GB As The Base Size of iPad 2022:
In the iPad 10.2 (2021) Apple has increased the storage size. From the small 32GB on the iPad (2020) to a surprising yet still small 64GB.
We're aware that this is an affordable slate. Which is why the company is trying to keep costs down to a minimum. However, 64GB is an almost insufficient amount of storage for 2021. Let alone in 2022 when the next iPad is anticipated. Therefore, we'd like to see the next iPad 2022 launch with 128GB of memory, mainly because there's no microSD slot.
3. Support For The Most Recent Accessories:
iPad 10.2 (2021) supports its original Apple Pencil and The Smart Keyboard. But does not support Apple Pencil 2 and the Magic Keyboard. Making it less effective for both typing and sketching than it should be on other Apple tablets.
Supporting these devices isn't a problem. We don't believe they'd add anything to the costs of Apple. There's simply no reason to shut down the iPad 2022 from them.
4. A Modern Design:
The base iPad range has now become the sole range of tablets made by Apple. That doesn't come in a contemporary design with slimmer bezels and edges. Also without a Home button, even the iPad mini (2021) has this style.
It's like You only have this old and somewhat cheap design of iPad 10.2 (2021) which is a shame. As this is the one we'd like to go away with the brand new iPad 2022.
5. Re-Calibrating Speakers:
The iPad 10.2 (2021) did not come with bad speakers. But in contrast to its predecessor, the iPad mini (2021) & iPad Air 4 the speakers are not that good. The Main downside is that the speakers can't calibrate according to the device's angle.
If you have one of these tablets, you'll receive the most out of the speakers. Regardless of whether you're using the tablet in landscape or portrait orientation. However, this isn't the case this time. We hope that Apple can fix that in the next version.